Business Support & Advisory Services
Our Business support services helps Start-Ups and Small Businesses free up time and Resources to Face what's Truly important to them
We provides a full range of administrative and professional support services to small businesses and start-ups. 
Many of our clients come to us needing professional business support services. New companies may need fresh or updated business plans. Other companies need clear and concise formal business documents written for them – such as strategy documents or assistance with a Request for Proposal (RFP). While we love our design work, we also want to take care of the business as a whole.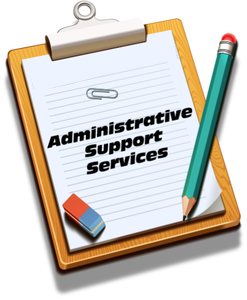 To that end, we work closely with a network of partners to deliver the following specialized services for clients:
Business registration with the Corporate Affairs Commission (CAC)
Process Design
Business Plan Writing
Business Document Preparation
Supply of Stationery and Office Consumables
Market Research
Function Specific Training and Strategy Sessions
Recruitment Drives
Why Process Design is Imperative for that Competitive Edge
Our clients find that it is useful to standardize business procedures, processes and systems so that all stakeholders know how to react, and present a united front for the customer. These standards will guide the business in everything it does, and can be especially useful if created with the customer in mind at every step. Here's how it works:
We look at what is important to your business and its customers
We document the "as-is" process – where we pay attention to how you do things on a day to day basis (as opposed to how it works on paper)
We look at where things can be improved
We carry out process design & document the "to-be" process, which is usually a more efficient way of doing things.
Some of these services will be offered to you using our network of partners, with Geopaju International monitoring and oversight to ensure that your goals are met. If you'd like to get top notch business writing for your company, or you'd like to try out any of the Business Support Services, kindly get in touch.
Get your Project Started Today