Branding & Print Services
We Create both Print and Web Designs, ensuring that your Branding and Company's Image is consistent across the Board.
We're not just a web design company; we also offer a range of design services including: print, business branding and logo design, signage, exhibition stands, stationary design (letter heads, business cards etc.) and much more.
Our experience in the commercial world allows us to make the right decisions for you and your business. So when designing your printed products, our graphic designers keep you and your customers in mind.
What we Do in Creative Design & Print
Our branding, creative design and print services include:
Brand Strategy
Logo/Brand Identity Design
Business Collateral/Stationery Design (Letter Headed Papers, Business Cards, Envelopes, Staff/Student ID Cards, Customized ID Card Lanyard etc.) 
Signage and Exhibition Stands (Flex Banners, Rollup Banner, Backdrop etc,)
Graphic Design (Flyers, Brochures, Magazines, etc.)
Print Design
Product and Packaging Design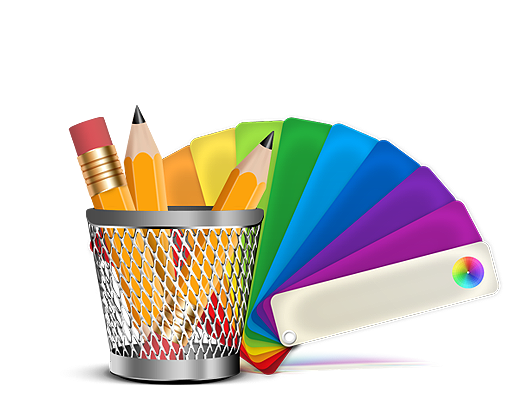 Design and Print with your Business Image in Mind
Getting the right marketing to reflect your business image is imperative – people buy into first impressions, so it's important to make yours a good one.
Keeping your brand identity consistent is important – it promotes professionalism and attention to detail, two attributes we look for when spending money no matter what the circumstances. Our design and print services comply with this at all times; we can help you promote your business with marketing techniques, in a way that is both aesthetically impressive and fitting with the rest of your business.
Get your Project Started Today